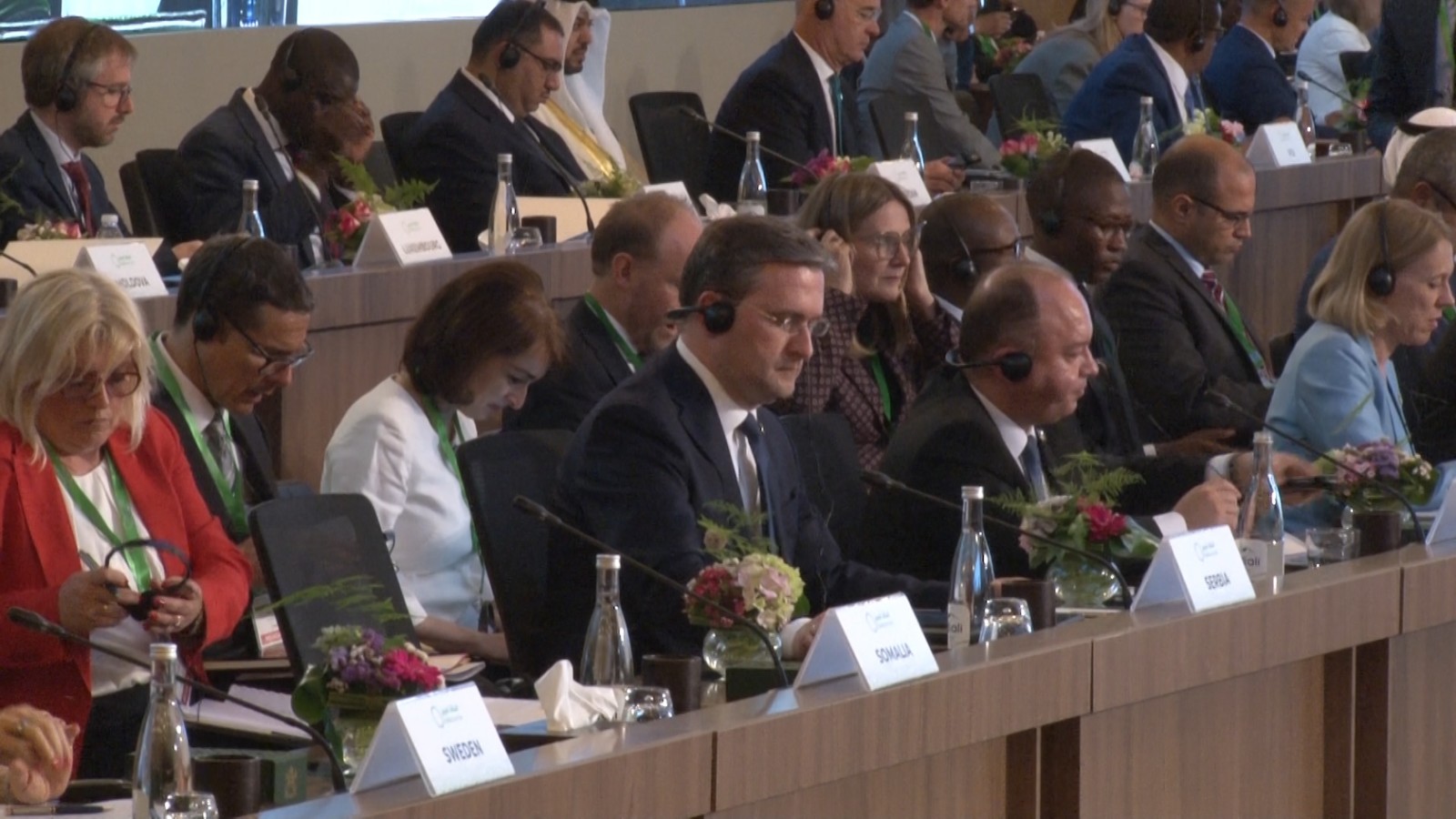 Today, in Marrakesh, Minister of Foreign Affairs of Serbia Nikola Selaković participated in the Ministerial Meeting of the Global Coalition to Defeat ISIS. Minister Selaković said that Serbia was committed to the multilateral aspect of the fight against terrorism, adding that he firmly believed the United Nations should be the key forum for international cooperation in this field.
Minister Selaković stated that Serbia was fulfilling all international obligations pertaining to the implementation of UN Security Council resolutions, especially those related to the introduction of arms embargoes, including bans aimed at non-state actors, terrorist organisations and related individuals. He emphasised that Serbia was a signatory to 15 international conventions against terrorism. "By participating in multinational UN and EU peacekeeping missions, Serbia is making a concrete contribution to preserving regional and global security," Minister Selaković said, paying tribute to a member of the Serbian Army, Lieutenant Colonel Dejan Stanojević and his colleagues, who tragically lost their lives on March 29 in the United Nations Mission in the Democratic Republic of the Congo.
"Serbia does not diminish the importance of other international forums, which is why it joined the Global Coalition from the very beginning, and selflessly contributes to international efforts to fight ISIS, primarily through various forms of donations in military equipment, ammunition, and training in Iraqi security forces", Minister Selaković said. He added that as a candidate country for membership in the European Union, Serbia gave its full contribution through active participation in European policies on the fight against terrorism, and had developed a strategic cooperation with EUROPOL.
Minister Selaković noted that Serbian criminal legislation provided instruments to prevent and punish the encouragement, organisation, and participation of its citizens in wars or conflicts in foreign countries. He explained that the Serbian judicial authorities had completed proceedings against 7 persons engaged in foreign battlefields, and that several investigations against persons connected with terrorist activities were underway.
Minister Selaković said that the fight against terrorism, radicalism and extremism was a priority, and that Serbia was actively involved in combating these challenges and threats at the domestic, regional, and international level.
11. May 2022.